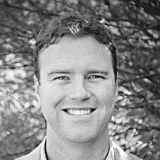 Address :
1700 W. Koch.Suite 6Bozeman, MT 59715 USA
Education :
Jurisdictions Admitted to PracticeMontanaSince 2010
Practice Areas :
Business Law
Estate Planning
Military Law
Trademarks

Summary :
A Big Sky State native, Charlie grew up in Missoula, Montana. After graduating from Hellgate High School, Charlie attended Harvard University. While in college, Charlie was an ROTC cadet and Division I varsity athlete in swimming and water polo. After graduating cum laude in American History, Charlie received his commission in the U.S. Army as a second lieutenant. His 4-year, active duty service included a 13 -month combat tour in Iraq. While in the field, Charlie was put in numerous positions that required strong leadership, quick-thinking, and sound judgment. These positions ranged from leading his armored platoon during combat, to managing his base's perimeter security and quick reaction force, to negotiating multi-million dollar contracts with international firms and Iraqi businessmen on behalf of the U.S. Army. Upon completion of his active duty service, Charlie transferred into the Army Reserves and returned to his hometown to pursue simultaneous degrees in Law and Public Administration from the University of Montana. While in law school, Charlie was a regional finalist on the Negotiations Competition Team, drafted and helped enact affordable prescription drug legislation with the Montana legislature, and worked as a legal intern at Boone Karlberg, P.C. After graduating from law school in 2009 , Charlie worked as a legislative fellow in the U.S. Senate where he focused on veteran and defense policy. His time in D.C. included helping draft and pass legislation mandating face-to-face PTSD and TBI screenings before and after deployments and legislation involving veteran unemployment. From 2010 - 2013 , he worked as in-house counsel for a startup technology company. Charlie also began taking cases at Cromwell Law in 2011 , and has advised companies as both contract in-house and outside counsel. He is a U.S. Army (Reserves) JAG Corps Officer and has argued before the military's highest criminal court of appeals as amicus curiae.