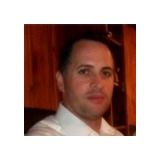 Address :
100 South Bedford RoadSuite 340 Mount Kisco, NY 10549 USA
Education :
Jurisdictions Admitted to PracticeNew YorkSince 1999
Practice Areas :
Divorce
Family Law
Elder Law
Estate Planning

Summary :
Mediator and attorney with extensive experience in prenuptial, separation, divorce, custody, visitation, alimony, elder, business, estate and other family law and adult family issues. Serving mediation clients in Westchester, Putnam & Dutchess Counties in New York and Fairfield, New Haven & Litchfield Counties in Connecticut. Disputes are stressful, and it's important to make sure you're comfortable with whatever resolution process you choose. During our 30 minute free consultation, I can answer any questions you might have and let you get a sense of what it would be like to work together.