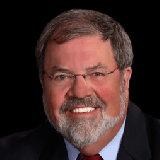 Address :
Deason Garner Law Firm 242 W. 28 th Street, Suite AYuma, AZ 85364 USA
Education :
Jurisdictions Admitted to PracticeArizonaSince 1971
Practice Areas :
Business Law
Elder Law
Estate Planning
Probate

Summary :
The Deason Garner Law Firm is your team of Estate Planning & Elder Law Attorneys and paralegals committed to helping people create a plan. In the event of disability, tragedy or celebration, every person needs a plan to make sure the people they trust have control of their money and other property. We believe in educating and helping families in Yuma and all around Arizona so they receive the legal services they need and quality they deserve.