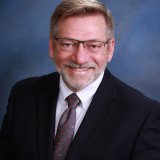 Address :
Office 1205 S. Austin AveGeorgetown, TX 78626 USA
Education :
Jurisdictions Admitted to PracticeFederal Western District of TexasSince 1996
Practice Areas :
Estate Planning
Probate
Elder Law

Summary :
Expert legal and strategic advice by one of only a few attorneys in Williamson County who are board certified in Estate Planning & Probate. Specific types of matters include advice, drafting, review, and representation regarding wills, revocable trusts, living trusts, irrevocable trusts, dynasty trusts, IRA and retirement trusts, probate administration, trust administration, powers of attorney, living wills, guardianship, elder law, and asset protection planning with series LLCs. Georgetown, Williamson County, Texas attorney with University of Texas law school and business school degrees.