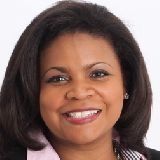 Address :
16701 Melford Blvd, Suite 125 Bowie, MD 20715 USA
Education :
Jurisdictions Admitted to PracticeDCSince 2004
Practice Areas :
Bankruptcy
Estate Planning
Business Law
Probate

Summary :
Suren G. Adams is an attorney with a passion for organization and excellence. She founded Adams Law Office, LLC, over 10 years ago to help her clients get their financial houses in order and find peace of mind. She is an experienced member of the Maryland Bar Association, the District of Columbia Bar Association, the Alliance of Black Women Attorneys, and the Prince George's County Bar Association. Suren obtained a Bachelor of Arts degree in Government and Politics from the University of Maryland in 1994 and then completed course work for a Master of Arts degree in English with a specialty in Rhetoric. Suren then obtained her Juris Doctorate degree from George Washington University Law School, where she received honors for Legal Research & Writing and was a member of the Corporate Law Society and the Christian Legal Society. Suren was born in Guyana, South America and moved to Durham, North Carolina with her family as a young child. A few years later, the family relocated to Prince George's County, Maryland, and has lived there ever since. Suren currently resides in Bowie, Maryland with her husband, Software Support Manager and Associate Pastor Charles A. Adams, Jr. and their son, Nicholas. As a family, the Adams enjoy volunteering in the children's ministry at the church where they have been long-time members. Suren's goal is to provide each client with excellent legal services from their first contact with the firm to the conclusion of their case and beyond. She and her staff enjoy going above and beyond what is generally expected from lawyers and law firms today. Call 301 - 805 - 5892 to speak with Suren for a free consultation today.